Reputed On Demand Food Delivery App Development Company
Everyone craves slurping lip-smacking dishes, but after a tiresome day, no one feels like visiting a restaurant. Here comes a food delivery app via which favorite food items can be ordered with just a single tap on the app. Our food delivery app developer builds a highly innovative Uber for food delivery app for you that would transform your dreams into reality. We have a fully integrated set of solutions with a custom front-end user interface, powerful admin dashboard, and advanced analytics panel for both iOS and Android platforms.
We are the best on demand food ordering app development company that provides out-of-the-box features that help businesses carry on a hassle-free delivery process with the tap of a button. In the food delivery market build your brand with our exceptional food delivery app development services. Seamlessly connect the food lovers with the restaurants with an app similar to Swiggy, Zomato, GrubHub, FoodPanda, etc with customized features.
To provide your customers with information on vivid restaurants, available food along with their prices, exciting deals, etc our on demand food ordering app development app has been designed with advanced features. Other than this, the exceptional and robust features that we have integrated into the app help you in monitoring, tracking as well as handling your entire fleet business efficiently.
Multi-Currency Option

The multi-currency option available in the app enables the customer to pay through whichever currency they want.

Push-Notifications

With this feature, it becomes easy for the admin to notify its customers about the current or upcoming deals, discounts and offers.

Real-time Analytics

With this handy feature, the admin can easily measure every business-related activities and generate daily business reports.

QR Code

This feature secures the delivery of your customers and makes the payment process smoother.

Password Update

This feature is very essential from the safety point of view. The user, the delivery boy and the restaurant owner can change their password as many times as they want.

Support

One of the best features guiding the app users on how to use the app and its features smoothly and easily.
How Does Food Ordering and Delivery App Works?
Scalable and affordable on demand food delivery app at your end enabling you to beat the competition and enhance your clientele easily. With standard food ordering app features your customers can within minutes browse through the entire menu of a particular restaurant and place orders.
Easy Registration

1

Search Restaurant

2

Request Order

3

Order Accept

5

Order Delivered

6
Customers can easily register via their phone number or email or log in directly with their social media accounts such as Facebook, Twitter, etc.
After login, customers can find their favourite restaurant for ordering food. Customer can also choose various food dishes from the restaurant menu.
After finding their favourite restaurant, the customers can place an order their favourite food, right from the comfort of their choice through the smartphone.
After placing the order customer can select their favourite payment option like credit/debit card, e-wallets, COD.
The restaurant receives the order request and starts making your food. In the meantime, the restaurant sent a request to delivery boy & nearest available delivery boy accepts the request and picks up the order from the restaurant.
A delivery person gets a delivery order request and delivery order at the customer's location. Customer can able to see driver location and estimation arrival time.
Customer App Features
Our smart on demand food delivery app development services have user-friendly features almost the same as the Uber for food delivery app because of which any app user can understand the workings of the app effortlessly. With the most handy and cleanest food delivery app, enable your customers to get their favourite cuisines from their favourite restaurant or food court without paying a visit over there.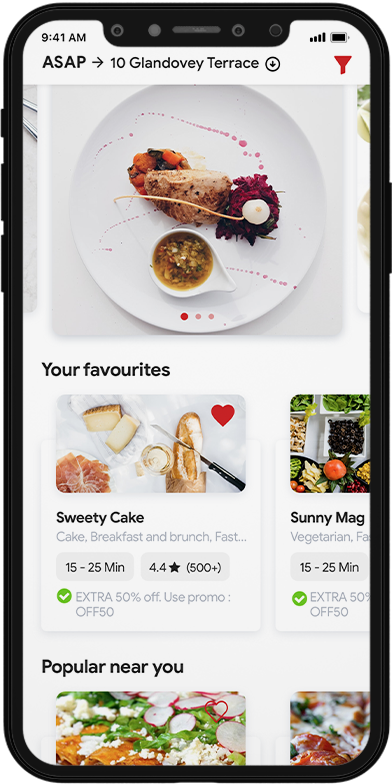 Fast Onboarding

Customers can get started quickly using their social login credentials or email ids or even via their phone numbers.

Real-Time Order Tracking

This feature keeps the customers updated regarding the on-going delivery status and enables them to track the delivery agent.

Secured Payment Gateways

Via secured and numerous payment gateways, enable your clients to make online payments easily.

Customer Reviews

Permit your customers to give feedback and rate the services so that you can improve in all those areas where you lack.

Detailed Restaurant Info

The customers can have detailed information about a particular restaurant including its menu, rate card, available cuisines, specialities, working hours, etc.

Custom Takeaway

Using this feature, the customers can customize their meals as per their taste.
Restaurant App Features
With an easy login feature, the restaurant owners can be a part of this food delivering application within seconds. Maintaining a perfect equilibrium between innovation and clarity, we have created each feature of the app that would enable the restaurant owners to execute numerous delivery-related tasks impeccably and keep everything streamlined.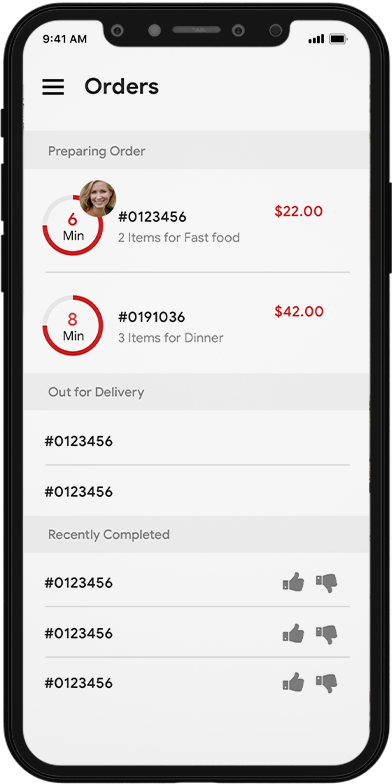 Track Drivers

Tracking the drivers and viewing which path is being followed by the drivers can easily be done.

Availability/Unavailability

With just a single tap, the restaurant owner can manage a particular item's availability and unavailability.

Locating Nearby Driver

From this feature, the nearest delivery boy can be located and assigned the food delivery task.

Order History

Maintaining a flawless list of all the customer's orders received, delivered and pending manually is impossible.

Order Notification

Whenever a customer places an order, the restaurant owner gets notified through this feature.

In-app Chat/Call

Through the app, the restaurant owner can get in touch with the customer as well as the delivery boy straightaway.
Delivery Boy App Features
Considered as the perfect companion for the delivery boy, this intuitive and accessible delivery boy app with advanced GPS features enables the delivery boy to deliver the orders on or before time. The food delivery app source code has been built with the intention to enhance the efficiency of the delivery agents.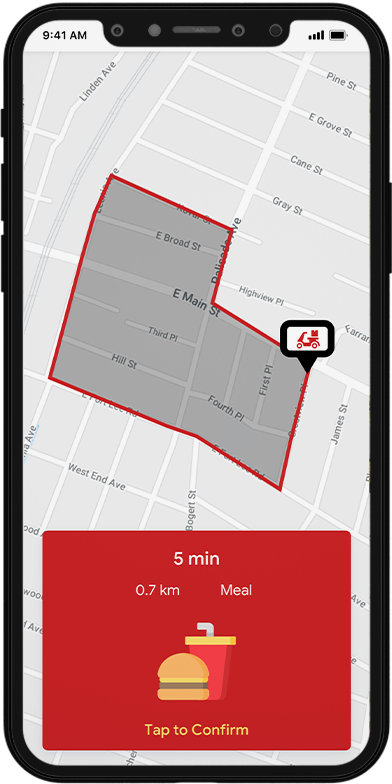 Navigation

Enables the delivery agents to navigate through fastest and shortest routes so that he can manage several deliveries speedily.

Digital Signature

With this feature, the delivery agents can take digital signatures of the customers after delivering the order, which can be saved as a delivery proof.

Availability Settings

The availability of the delivery boy can be managed easily with an online or offline toggle.

Track Payments

Tracking payments and viewing the job history is no more impossible for the delivery boys.

Delivery Information

Detailed information on every completed, pending and cancelled orders can be gathered instantly.

Location Tracking

With GPS feature, the location of the customer can be located with ease so that on-time delivery can be made.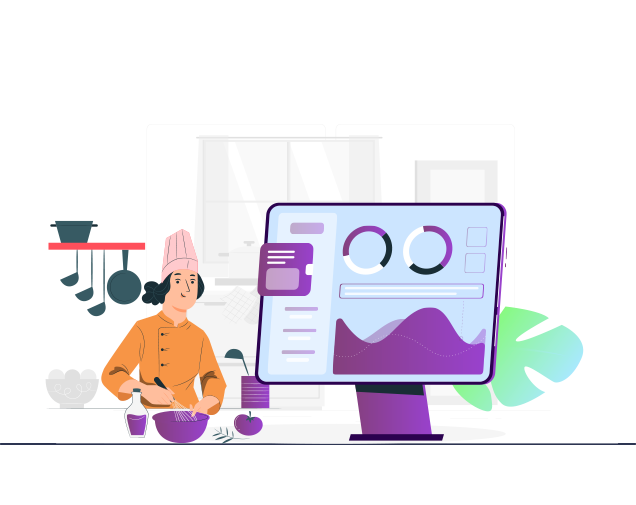 Restaurant Panel Features
Utilizing this robust and powerful restaurant web panel, the restaurant owners can manage orders of several customers immaculately and boost their sales. Via this panel, tracking sales, comprehending what customers are ordering more, controlling the inventory, and many more can be carried out perfectly without leaving any room for errors.
Order Dashboard

Through this panel, a constant tab on every incoming as well as outgoing order can be kept.

Business Info Management

The restaurant owner can update the profile with name, contact number, working hours and can upload pictures of the restaurant and of any new included dishes.

Menu Management

The menu card can be updated by editing the prices of the meals, adding new items to the menu or by mentioning the minimum order amount.

Promotion Management

The offers and promotions the restaurant owners wish to provide to their customers can be managed whenever they want to.

Feedback Management

From here restaurants can get to know about the customer's opinion about their services and can take instant action to gain their trust.

Earning History

A very good feature that helps the restaurants in knowing their earnings – daily, weekly, monthly and yearly.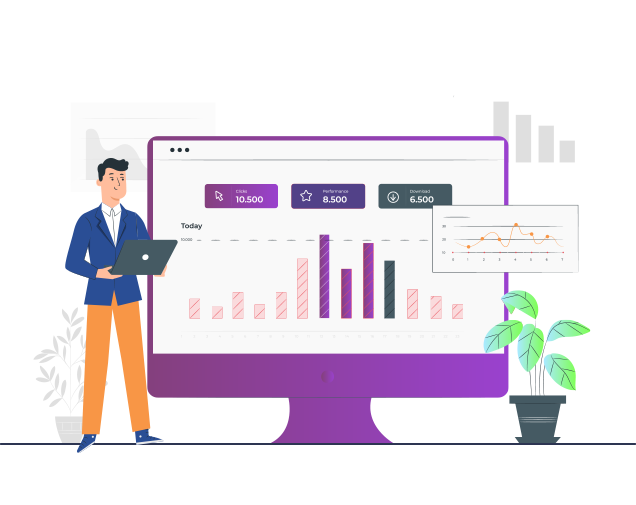 Admin Panel Features
Powerful admin panel for having complete control over the entire business functionalities and generating daily reports. It is through this admin dashboard, the admin can sum up every business activity and with precision can fathom new scopes of growth in the future. The user panel, delivery boy panel and restaurant panel can be managed effectively via this panel.
Alerts & Notifications

Keep your app users updated with deals, discounts and customized alerts to have a firm grip over them.

Automate Logistics

Repetitive tasks like assigning tasks, managing orders, schedule and dispatch can be automated with ease.

Performance Analysis

Along with accounting details, real-time insights can be obtained using which sales report can be generated for identifying new opportunities.

Integrations

Quick and seamless integration can be done with other payment and ordering systems for streamlining the business activities.

Payments and Commissions

It becomes easy for the admin to set and manage commission rates of all the associated drivers as well as the restaurants and commence payments.

Order Management

The admin holds complete authority to view and manage every single order received by various restaurants from varied customers.
Customer App Design
Driven to create and craft the best possible product for your customers, we make sure that we insert creativity to your customer app to make it unique. Using this food ordering platform lets your customers have the best culinary journey and order their favorite food.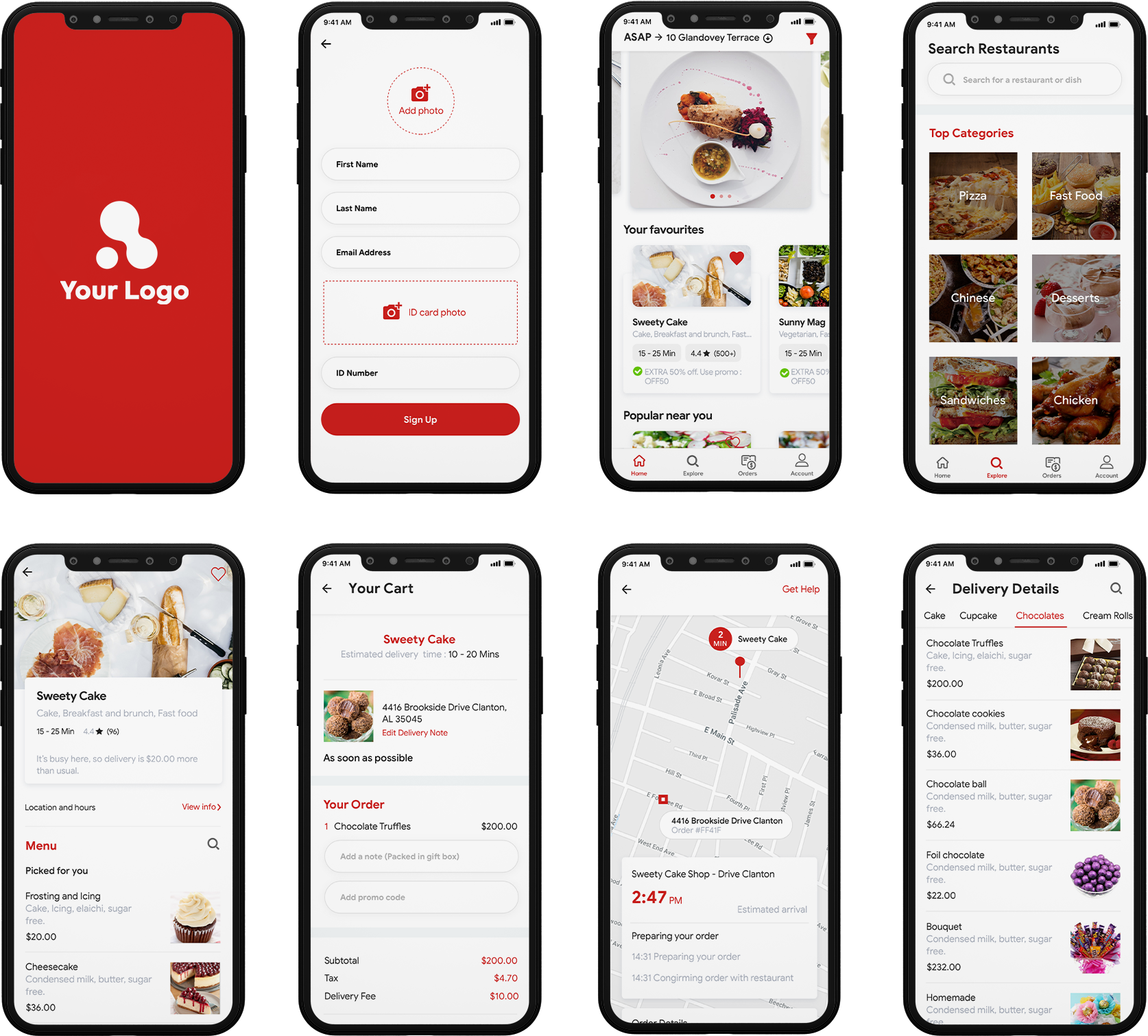 Delivery Boy App Design
Our innovative and interactive features of the delivery boy app automatically detect the exact location of the restaurant and the customers, thereby enabling them to make timely deliveries without making any type of compromises.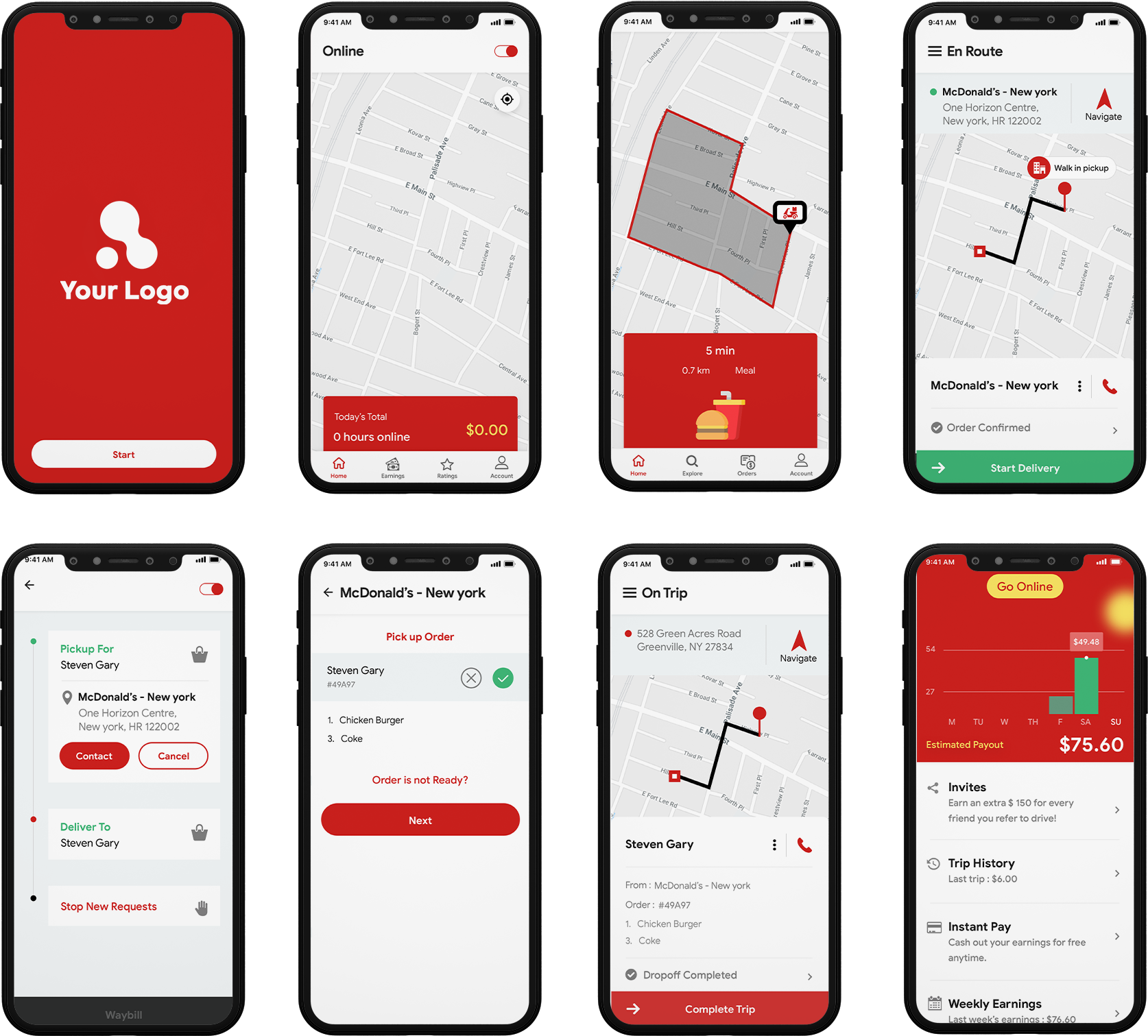 Restaurant Owner App
Our on demand food ordering app services offer plenty of things to you as an restaurant owner which involves managing restaurants, stock inventory, payment management, management of ratings and reviews and many others. Have a look design of our restaurant app.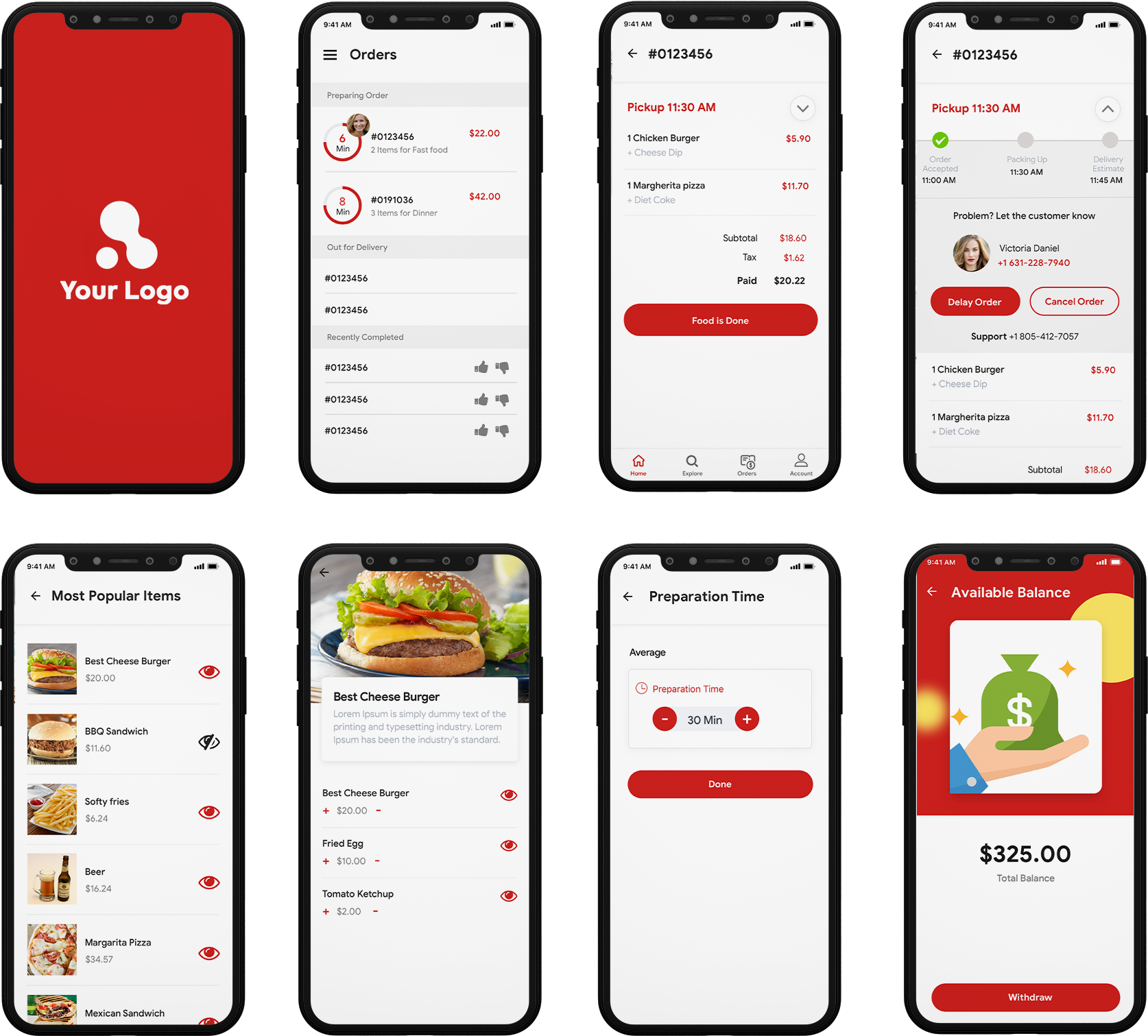 What We Deliver
As a most reputable on demand food delivery app development company, We refine and design your ideas into a fruitful application. We provide clients with ultramodern Uber for food delivery app having all the latest features like other successful apps in the market.
Customer iOS/Android App
Restaurant iOS/Android App
Delivery Boy iOS/Android App
User Android APP
Full Functional Website
Customer Web Panel
Restaurant Owner Web Panel
Super Admin Panel
Full Food Delivery App Source Code
6 Months of Free Support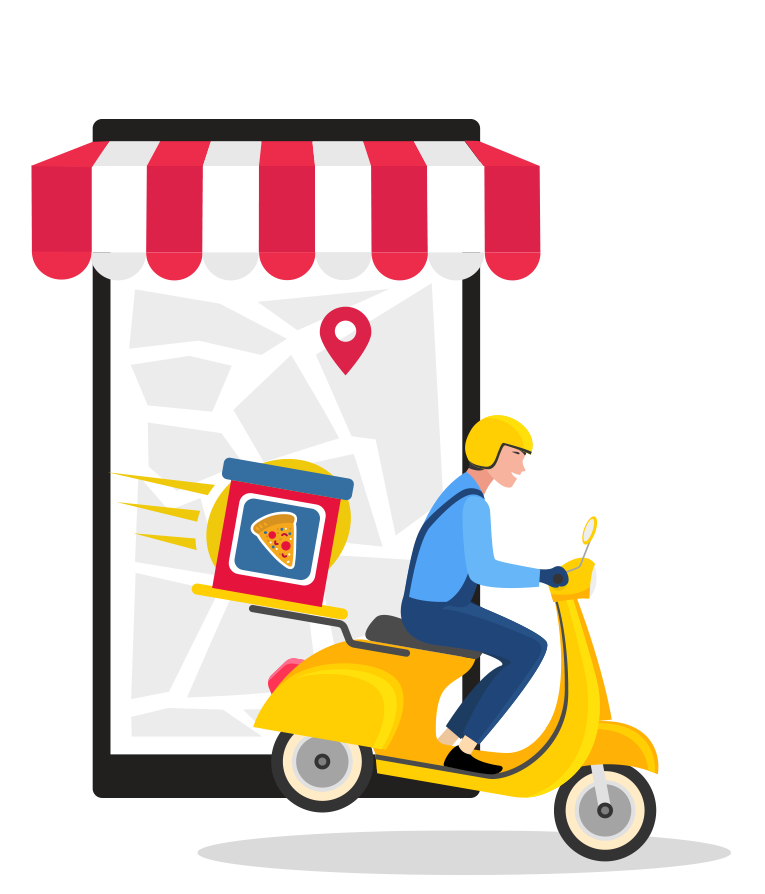 Our Food Ordering and Delivery App Development Process
Scalability, mobility, productive, ease-of-use, responsive and customer-friendly on demand delivery apps have been our mantra and we combine design, innovation and technology to achieve the same. To transform your visions into reality and to offer you goal-oriented on demand food ordering app development services, our specialized developers trail sure-fire and nimble development processes.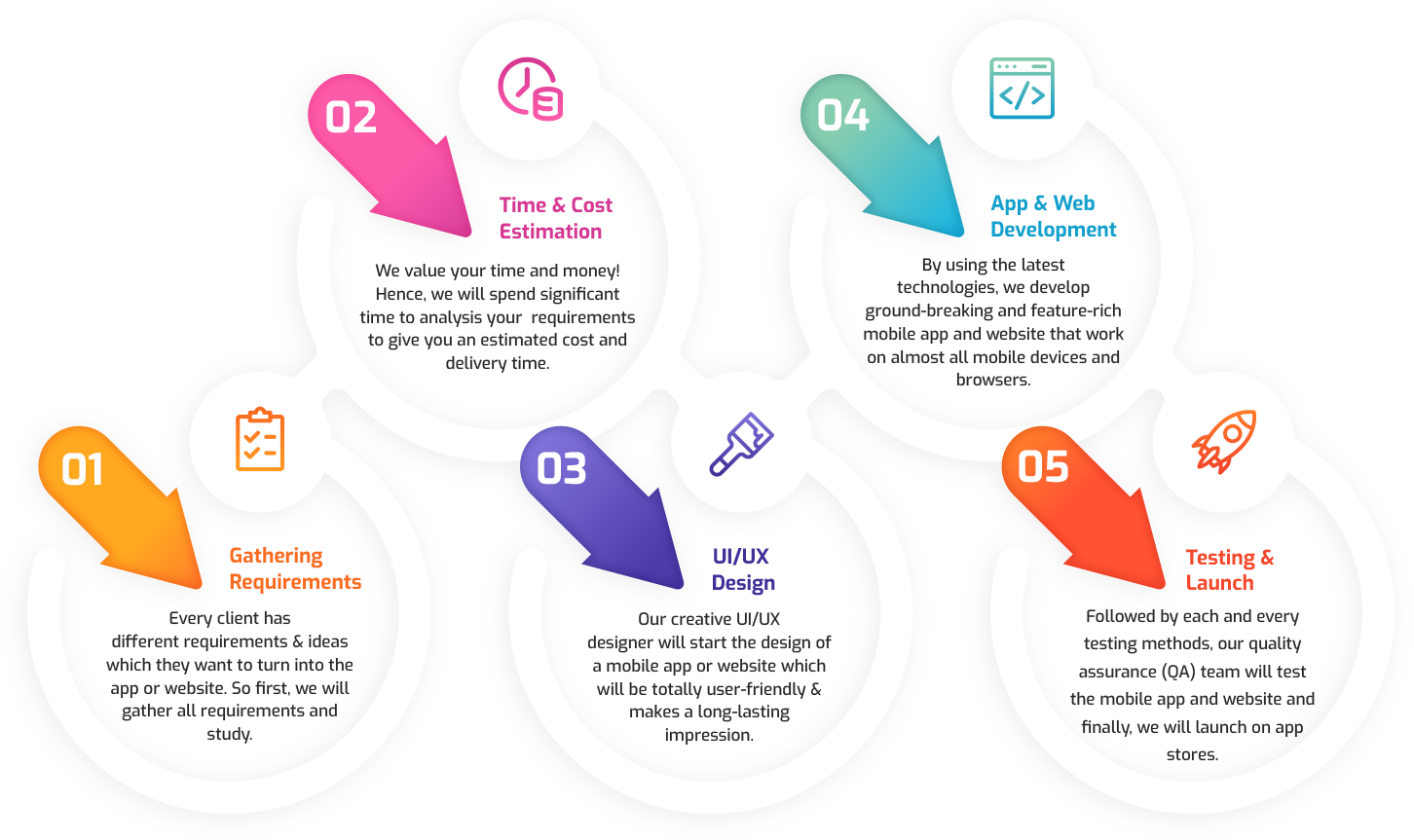 Technology Stacks
Different app platforms demand different technologies. As per the app platform, our food delivery app developers make use of the best and the most apposite technologies for developing a smooth functioning food ordering app.
Flutter
React Native
Kotlin
PWA
Swift
Java
Ionic
Firebase
Backbone.JS
Angular.JS
Vue.JS
Node.JS
MongoDB
PostgreSQL
Google Cloud
Amazon AWS
Why PeppyOcean For Food Delivery App Development?
Our food delivery app development cost is unbeatable and has all the features and functionalities included. As a prominent food delivery app development company, we believe in delivering out-of-the-box solutions that assist you to find the correct cost estimations. Simply connect with our experts and know the exact cost to develop a food delivery for your business.
On-time Quality Work

To ensure that you penetrate into the online market sooner and clinch a huge customer base within a short span of time, we aim at providing you quality work on time.

Bug-Free Products

To maintain the product stability as well as ensure that it is bug-free, we perform constant testing.

End-to-End Solutions

Whether it is customization, implementation, upgrades, branding, support and migration, we provide you with every type of support that you want.

Technical Excellence

We are constantly upgrading our technical expertise so that we bring out unique features that delight our customers.
Payment Gateway Offered
To provide secured and flexible payment options to your customers, you can incorporate any of the payment gateway options mentioned below. Do let us know at the time you are hiring us for food ordering app development services.

Available in Brazil

Available in Turkey

Available in Kazakhstan

Available in Worldwide

Available in Worldwide

Available in Malasiya

Available in Worldwide

Available in Indoneisa

Available in Brazil

Available in India

Available in Worldwide

Available in India

Available in this Country

Available in this Country
UAE
Qutar
Egypt
Lebanona
Jordan
South Arabia

Available in this Country
Mexico
Ecuador
Venezuela
Colombia
Brazil
Chile

Available in this Country
Nigeria
Kenya
Ghana
South Africa
United States
Personalized Variations of Our On Demand Apps
On demand apps must be feature-rich catering entire technical aspects along with their implementations, industry constraints as well as several marketing aspects. Considering this, we provide you with quality on demand app solutions across the different industries like transportation, hospitality, healthcare, retail, and many more. Tell us your idea and leave the development part on us.
Beneficial Add-Ons of Our Food Delivery App
For ordering from a vast restaurant list and thousands of cuisines offered by those restaurants, our Uber for food delivery app is the perfect tool for every single customer. To provide your customers with information on vivid restaurants, available food along with their prices, exciting deals, etc the app has been designed with advanced features.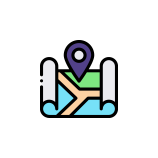 Geo-Location
A very helpful feature for both the restaurant owners and the customer, as customers can find nearby restaurants and restaurant owners can find the nearest delivery boy to assign him a delivery task.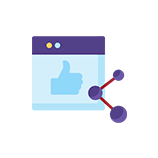 Social Network Integration
Enables customers to share their wonderful experience with their friends and family.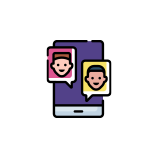 In-app Chat Feature
One of the most essential features enabling the customers, the restaurant owners and the delivery boy chat with each other to get information related to the order placed.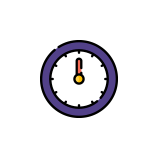 Reward Programs
Loyalty systems, coupons, offers and discounts are some of the incentives that would attract more customers towards the app.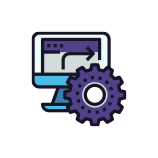 Order History
Every app user can view his previous orders conveniently. Also, for analytics, the restaurant owners can collect crucial data from the order history.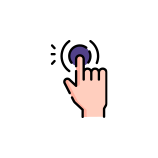 Smart Search
Using intelligent filters as well as sorting features, the customer can find the desired restaurant or his favourite cuisines in no time.
A Genuine Company With Satisfied Clients
Our unique and cost-effective on demand app development services have helped us in gaining praiseworthy feedback from our clients. We have offered our clients the faultless app and helped our customers in attaining their goals and enhancing their business. The smile on their faces says it all.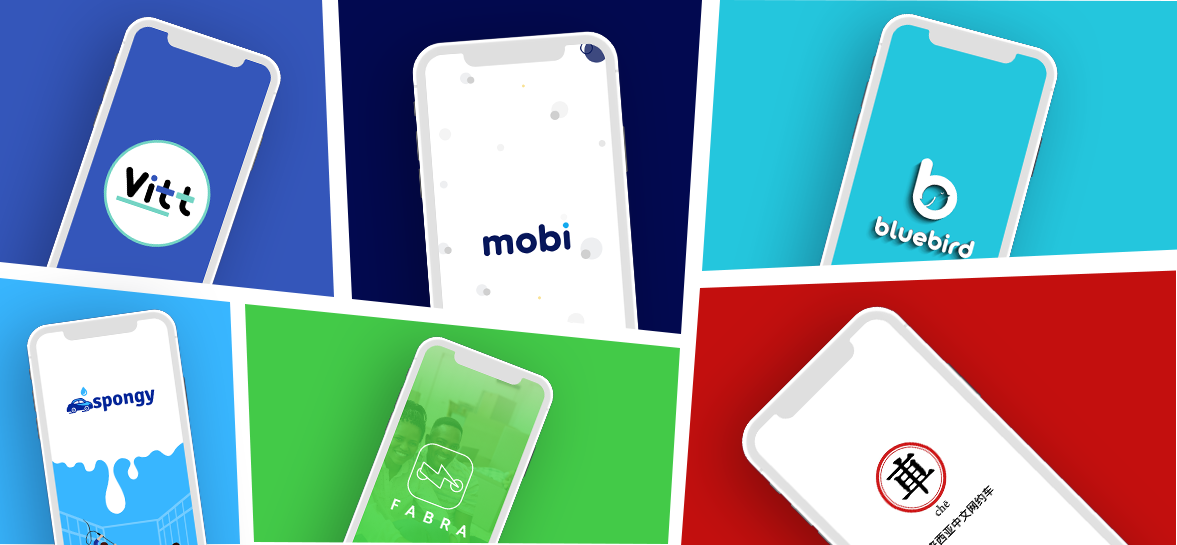 Richard Ling
Commitment to deliver regardless of the amount of time needed to completed the tasks.

Paola Baquero
They have a very complete team, where they attended each of my requirements and offered different solutions.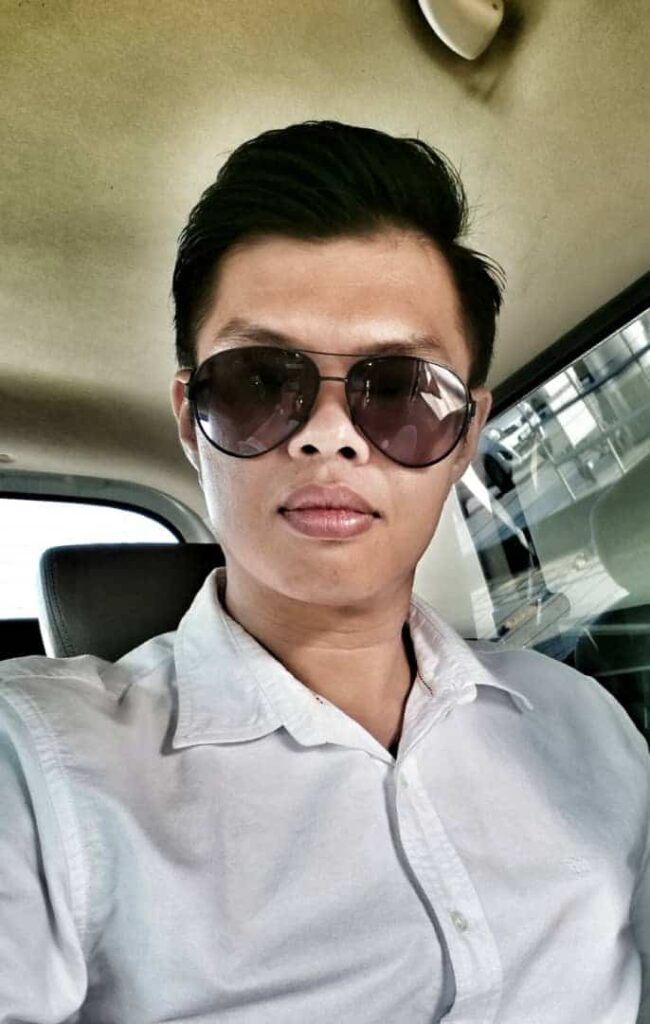 Andrew Yuen
They never fail me on all of our request and always complete the task according to time line.

Gourab Mukherjee
Extremely Reliable and a Hardworking team and good value for money

Faisal Al-Salem
Understand any requests even if we don't give a clear brief Very flexible team
BLOGS
We light the lamp of knowledge by spreading it. Sharing the knowledge we gain helps us enter deep insights and make meaningful transformations in the world around us. Look how we contribute towards a technologically better world.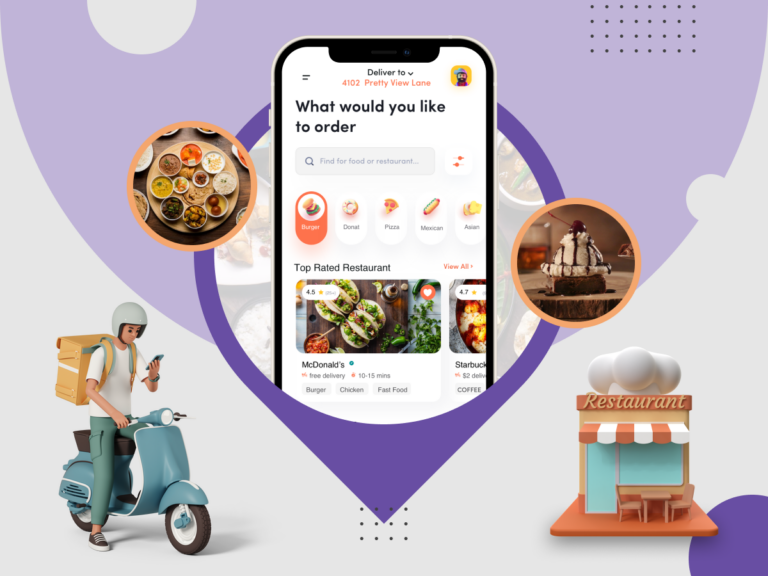 Top 11 Mobile App Ideas For Restaurant and Food...
In today's digital age, mobile apps have become an indispensable tool for businesses of all sizes, and the restaurant and food industry is no exception. A well-designed and implemented mobile
Continue Reading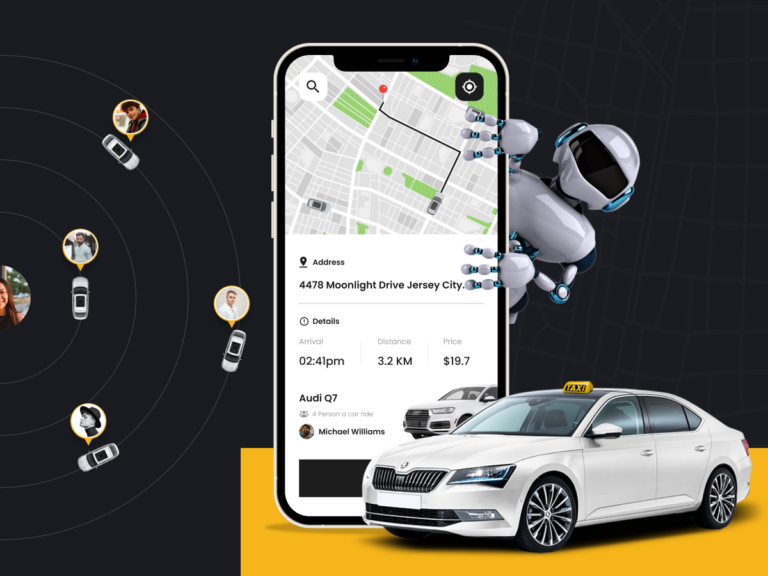 AI-Powered Taxi App Development: A Complete Guide
Artificial Intelligence (AI) plays a vital role in today's mobile app development industry. This advanced technology not only enables mobile app developers to build innovative applications but also enhances the
Continue Reading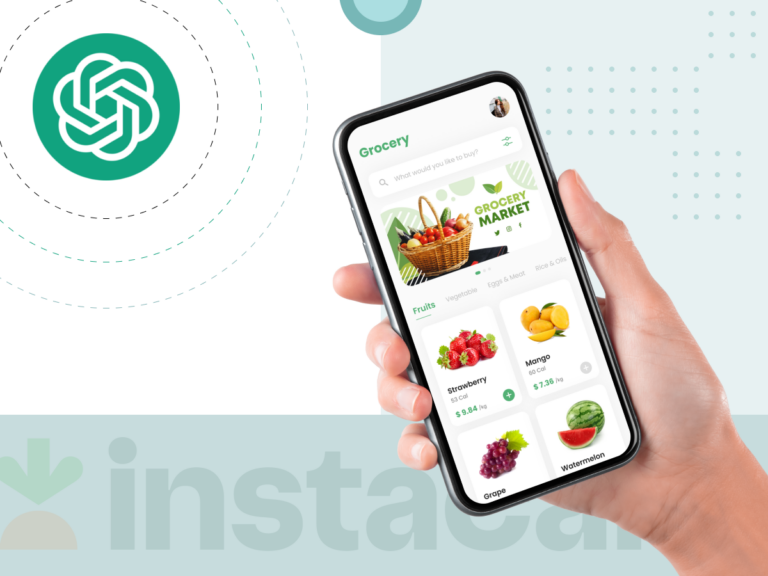 Guide to Build ChatGPT-Powered Grocery App Like...
In today's digital world, customers demand instant gratification when it comes to their shopping needs. With the rise in popularity of AI-powered conversational agents, it's no surprise that businesses are
Continue Reading